15Y
Average Tenure
Banking is about trust. From our client of over 35 years to our newest customer, each of our clients know that they have a colleague they can count on for years to come.
224%
Average Growth Rate
FPS GOLD is here to help you compete, profit and thrive. On average, FPS GOLD's clients have increased in size by 224% after their conversion.
$2.1B
Average Asset Size
FPS GOLD supports each type of community bank. From single office community banks to multi-branch commercial banks, FPS GOLD's software adapts to your bank's unique needs.
Core Processing and more
The tools you need to grow your banking business
Relationship Management
If you know your customers, you can serve them better—and increase your business. Who are your best customers? Where are your cross-selling opportunities? One click gives you all the information about a customer: phone number, address, accounts, and relationships to other customers.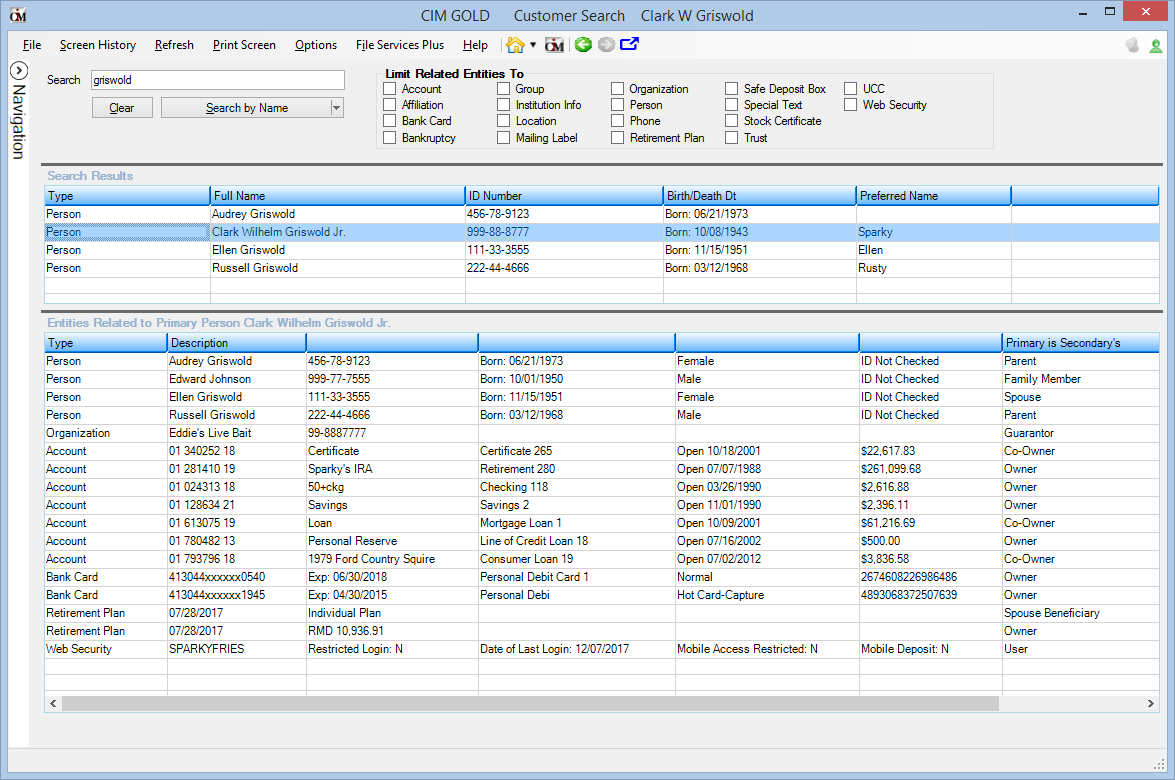 Teller and Platform
Setting up a new account should be easy. With FPS GOLD, it is. We walk you through the process of opening an account, whether the application is made online or in person. Document imaging and signature capture work seamlessly with Platform, so you have everything you need at your fingertips.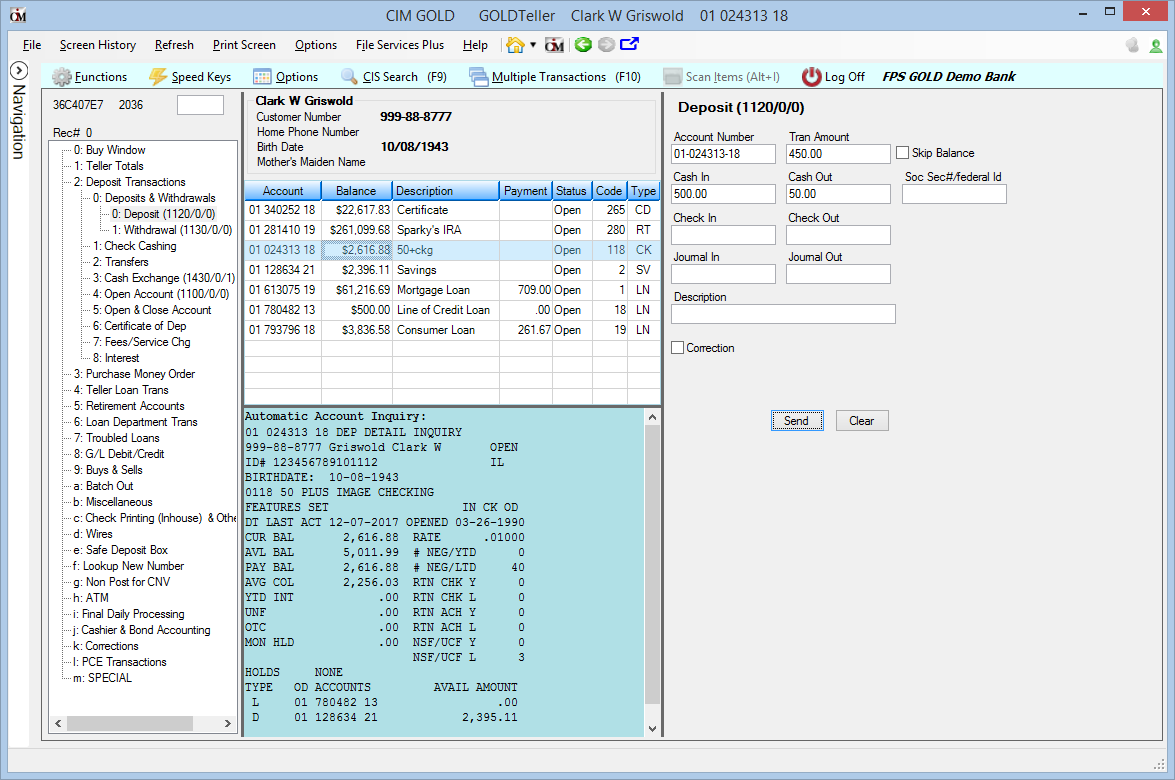 Deposits
Checking, savings, retirement accounts, and CDs are just the beginning. With the FPS GOLD deposit system, you can also easily calculate service charges, manage safe deposit boxes, create custom letters, and more.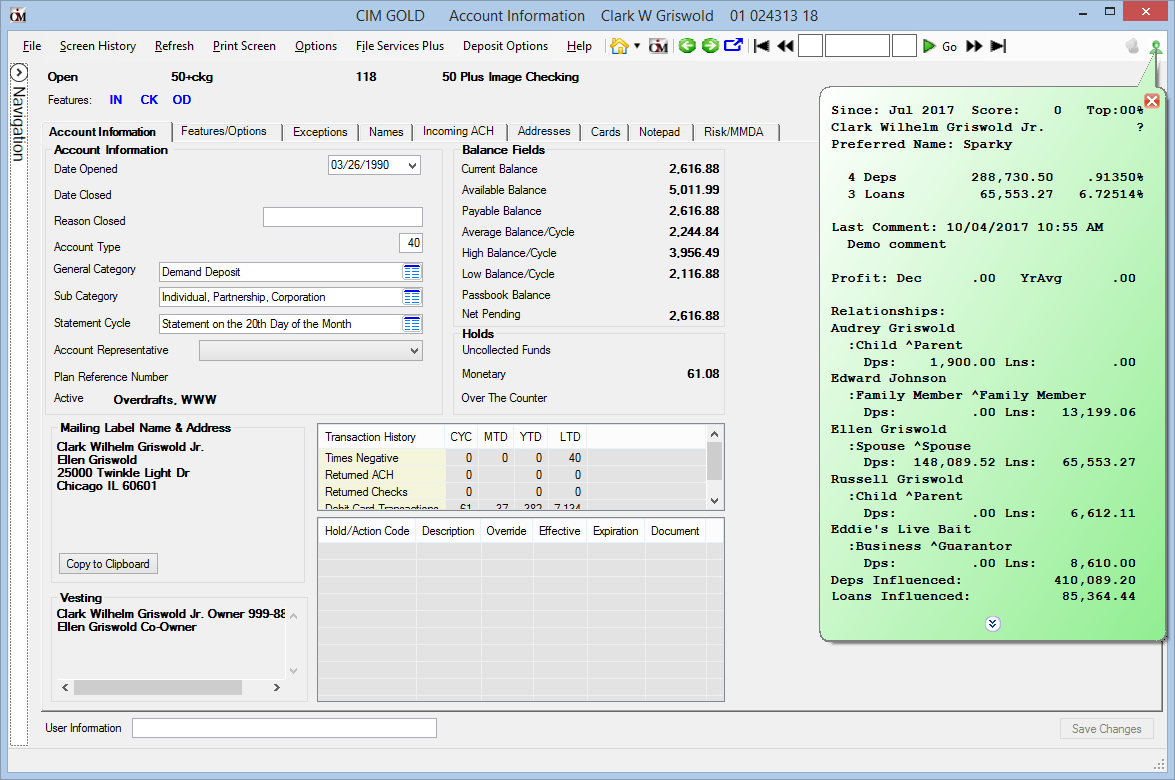 Loans
FPS GOLD offers an inclusive and integrated loan servicing package for commercial, mortgage, and consumer lending. Everything is online and real-time.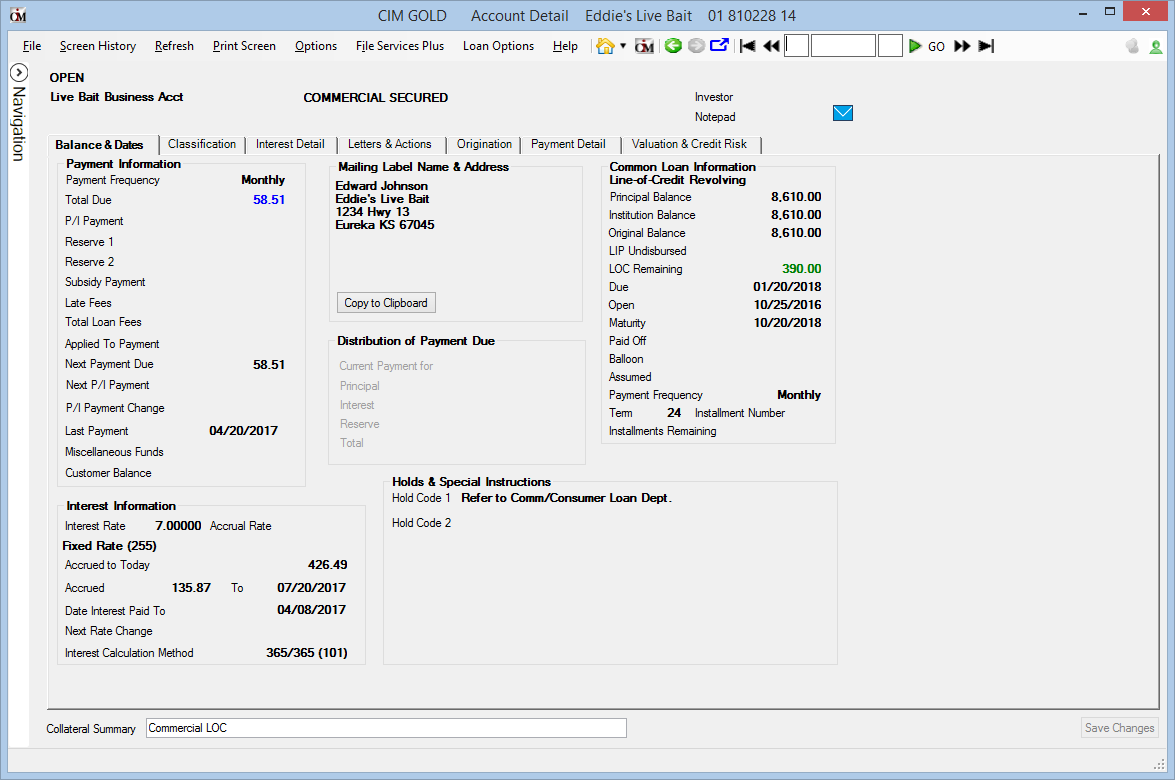 Accounting
The FPS GOLD Accounting Package includes real-time Accounts Payable, Fixed Asset, and Payroll systems that post immediately to the General Ledger. The Deposit, Loan, Teller, and eBanking systems are fully integrated with the General Ledger.
Reporting
FPS GOLD gives you several ways to create reports quickly and cleanly. Robust and customizable to your needs, our tools let you view reports online whenever you need them.