What Is Directions and Who Is It For?
Directions is the FPS GOLD annual user group conference, where our clients come together to learn about new and existing products, network with each other, and spend time with their FPS GOLD account managers. Directions 2023 starts on June 7th at the Le Méridien and Element in downtown Salt Lake City, Utah.
Conference Agenda
If you have any questions about the agenda, please email Val Thurston at valt@dhicorp.com.
Registration / Exhibit Setup
Opening General Session and Welcome

Session 1 Classes
Troubled Loans Part 1 - The Terrible, Horrible, No Good, Very Bad Day Class
"Alexander and the Terrible, Horrible, No Good, Very Bad Day" is a story about a bad day in young Alexander's life. He went to sleep with gum in his mouth and woke up with it in his hair. While getting out of bed, he tripped over his skateboard. He knew it was going to be a terrible, horrible, no good, very bad day. Nothing went right. We all have days like Alexander, both as a borrower and an employee in the loan servicing department. Join us as we travel down the path of troubled loans and ensure they're properly coded in the Loan System and improve our day. We'll start with Terrible (non-performing) to Horrible (Bankruptcy) to No Good (Non-Accrual) to Very Bad (Foreclosure, Repossession & Judgment and Charge Off) and end with a beautiful loan statement to summarize everything. Games and prizes are included.

Instantaneous Payments with EFT GOLD Now
Come learn about the new and exciting possibilities of instantaneous payments powered by EFT GOLD Now, which uses the new Federal Reserve FedNow℠ instant payments service.
eBanking - New Deposit Account Opening
Offering online account openings has several compelling benefits. There are cost savings, disaster recovery benefits, efficiency improvements, as well as increased convenience for your customers. Come see our enhancements and ideas to help you succeed with online account opening.
Break / Vendor Marketplace

Session 2 Classes
Manage Your Bank's Learning Efforts with Bridge Learning Management System
All banks have their own method of providing compliance and regulatory training to their employees. FPS GOLD has done its part to provide training on the software systems that you use at the bank to run your business. So how do you manage it all to know what training your employees have already completed or have yet to complete?
With the Bridge Learning Management System, your institution can house all training modules in one place while maintaining the ability to assign training as needed and track that training from assignment to completion. In this session, you'll learn how you can make use of Bridge within your institution from a management perspective; from assigning training, to running reports, to creating your own training, and even adding training modules that you may have purchased from a third party. Come see how Bridge can make the most of your learning efforts.

Teller Capture
This session will provide a demonstration and some hands-on experience with the FPS GOLD Teller Capture solution. Using Teller Capture can simplify transaction processing by electronically capturing items at the time of presentment. Image-based transaction processing enables frontline employees to capture images of checks, deposit slips, loan coupons, and more at the teller line. Teller Capture can also improve the customer experience by providing transaction images accessible on account history immediately as transactions are performed.
eBanking - Support, Efficiencies, and Vital Third Parties
This class will help even the seasoned user become more efficient at providing eBanking support and managing third-party interfaces. Come ready to learn the ins and outs of supporting your eBanking customers.
Lunch Buffet / Vendor Marketplace / Lunch-n-Learn
Session 3 Classes
Loan Forum
The lending environment continues to change all around us. The Loan Forum gives you the opportunity to share thoughts and ideas on growing with these changes. Prepare to share your ideas and network with other clients and FPS GOLD personnel. We encourage you to pre-submit your ideas and topics of discussion prior to the forum to tmurphy@fpsgold.com or brandonw@fpsgold.com.

Deposit Forum
Come to this year's Deposit Forum to share ideas with other FPS GOLD clients about our deposit-related systems. We need your input to continue making our systems better. We encourage you to pre-submit/email your ideas and topics of discussion prior to the forum (daynak@fpsgold.com) so that we can be prepared to address them with the entire group.
Accounting Forum
What's happening in the accounting realm? This is an open forum for accounting-related questions and discussions. During the forum, we'll discuss what's new and upcoming from our perspective, but we'd also like you to bring discussion topics. This is a class of your peers and a great platform to share what you're encountering in the banking industry and your day-to-day work, ideas for future programming enhancements and requests, issues from examiners, regulators, or auditors, best practices, and questions on new products and services. You're welcome to submit any topics you'd like to discuss beforehand to fint@fpsgold.com.
Break / Vendor Marketplace

National User Group Meeting

Session 4 Classes
Troubled Loans Part 2 - Charge Off Recovery Screen
Loan servicing for troubled loans has changed over the past few years, and there has been an increased need for efficiencies and consistency when a loan gets to a Charged Off status. We don't want charged-off loans to become a segment of your loan portfolio; however, if you need to charge off a loan, we want the process to be as simple as possible. FPS GOLD programmers and Client Services team members have been working diligently over the last couple of years to design a new screen that will simplify the day-to-day processes needed for charged-off loans. We're excited to demonstrate the functionality of the new screen from a servicing perspective for conference attendees.

Evaluating a Third Party's Risk Mitigations and Security Controls
Come join in on a presentation and discussion about evaluating the mitigations and security controls implemented by a third-party service provider. We'll discuss where to find these mitigations and controls, ways to evaluate testing and validate efficacy, and strategies for handling the residual risk. One specific example that will be included is the use of multifactor authentication (MFA), as this appears to be a current focus in the regulatory space. This is a great discussion for folks who work in IT, security, auditing, vendor management, and compliance and for managers responsible for these functions.
eBanking - Fighting eBanking Fraud
Fraud is at the forefront of every financial institution's priorities and minds. Come and learn how to leverage the tools available (Outseer, Verafin, etc.) to help protect your institution and customers.
Break / Vendor Marketplace

Session 5 Classes
Zero Trust Cybersecurity and New FFIEC Guidelines (Presented by IP Services)
FFIEC issued new guidance on "Authentication and Access to Financial Institution Services" as a result of high-profile financial institutions have fallen victim to sophisticated cyber-attacks. The FFIEC framework aims to help financial institutions mitigate risk for access and authentication to systems. Enter Zero Trust, the next evolution of cybersecurity – Trust Nothing / Verify Everything!
There are no shortcuts or quick fixes to adopting a Zero Trust posture – it's a construct based on a combination of tools, processes, and policies. This session is designed to educate attendees with a basic understanding of the Zero Trust model and how it is being adopted into financial institutions.
EFT GOLD Forum
In this class, we'll highlight a few of the new and little-used features of EFT GOLD as well as some of the enhancements currently in development. We'll also have an open discussion to gather input and suggestions from attendees about priorities and potential future enhancements to improve processing efficiencies.
eBanking - New Mobile and Real-Time Payments
Development has started on a new mobile application. Come and learn about the new technology stack being used and provide input on features we should include. Also, learn more about our progress with FedNow and Zelle.
Lunch Buffet / Vendor Marketplace / Lunch-n-Learn

General Session - Keynote Speaker Amelia Rose Earhart

Break / Vendor Marketplace / Exhibit Takedown

Session 6 Classes
Loan Enhancements
The Loan Client Services and Programming Departments at FPS GOLD have been working hard over the last year to provide new features and enhancements to meet the ever-changing needs and desires of our clients. During this session, we'll share some of our newest programming enhancements and added features to give you an overview of what they are and how to use them. Come learn about what has been happening on the loan programming front. We have many new updates to cover, so you don't want to miss this class!

Deposit Enhancements
This session will review deposit systems-related programming that has been completed over the past year and highlight upcoming programming.
Using Your Accounting Resources
How well does your institution use Custom Reports in G/L Platinum? How can you streamline your reconciliation of bank-issued checks? What tools is your management team using to keep a daily pulse of your operations and to track your institution's profitability and other key indicators? FPS GOLD has many resources that can enhance your financial reporting and internal processes to help your business succeed and achieve strategic objectives. Come learn about some of the accounting resources that are available to you and how to best use them.
Networking Reception
Mingle and network with your peers while enjoying some light refreshments and drinks. After the reception, your evening is open to explore the sites and restaurants in downtown Salt Lake City. By participating in the networking reception you can make the most out of your experience and create valuable connections with your peers.

Session 7 Classes
Loan Servicing Efficiencies
We recognize the challenges facing most banks today. With high turnover and economic uncertainty, bank employees are finding themselves taking on additional responsibilities. Finding time to complete all of your daily tasks may now present more of a challenge than ever before. Our Loan Efficiency class will help ease some of your day-to-day burdens and give you the gift of time. Join us as we explore loan funding shortcuts, automated updates to your rate-sensitive loans, critical reports and so much more!

Monetary Instrument Reporting
Attend this session to learn about the Monetary Instrument Reporting programming that has been completed to electronically track, log, and support your organization for improved BSA compliance.
eBanking - Commercial and Desktop Enhancements
Commercial online banking services are always evolving. Come and discover what FPS GOLD is working on for commercial customers.
Session 8 Classes
Customer Support / DocCenter / Bridge
Come join us as we take you on a journey with modes of communication from days gone by to new-age technology. We'll travel from the outdated use of emails to notify our Client Services of issues or questions and DocsOnWeb to find answers to using the FPS GOLD Help Desk, DocCenter, and Bridge applications. These new tools will improve your support experience, knowledge, and training on the FPS GOLD system.

Video Marketing - Why it Matters and How to Do It Correctly to See Greater Success
Video is becoming the preferred way to consume all kinds of content. In this class, we'll discuss what video marketing is, why it's important, and what kind of videos your institution should be using right now. Come see how video marketing can improve your business.
eBanking - Expectations, Forum, and Customer Panel
Each FPS GOLD client is unique, but some problems or solutions you need are similar. We've selected a panel of FPS GOLD clients to share some of their experiences as well as to hold our normal eBanking forum. Come listen and share your own ideas for improvement.
Lunch & Closing General Session

Amelia Rose Earhart as Directions Keynote Speaker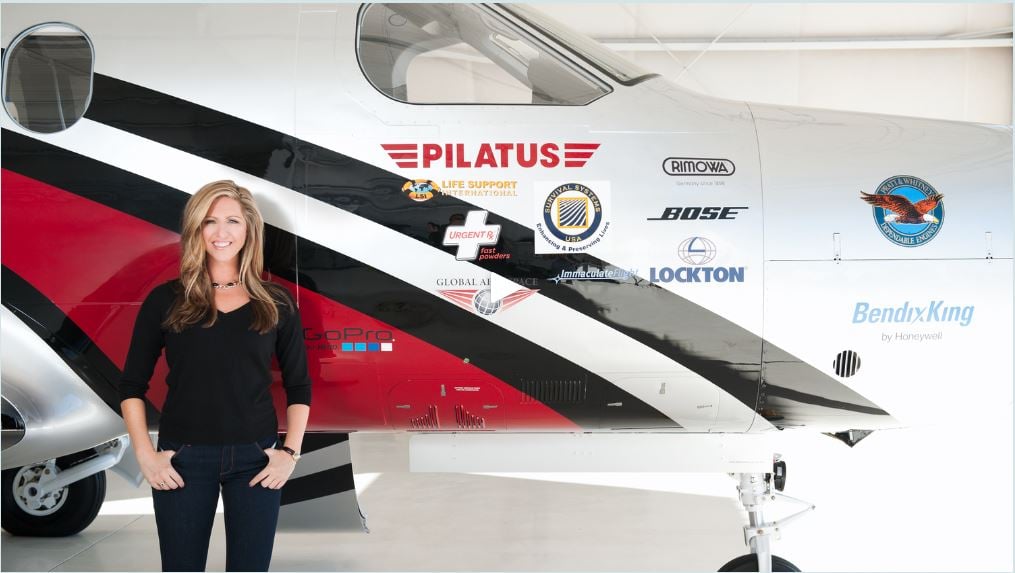 In 1937, Amelia Mary Earhart attempted to fly around the globe. Unfortunately, she disappeared over the South Pacific Ocean, never to be seen again. In 2014, Amelia Rose Earhart recreated her around-the-world flight to symbolically complete the journey of the inspirational American hero she was named after. The world watched as Amelia flew a single-engine aircraft 28,000 miles around the globe, successfully closing her flight plan, despite the technical, physical, and emotional challenges of this great feat. Today, she speaks to teams all over the world about how to learn to love the turbulence. From the art of navigating the holding pattern to developing vision beyond sight to what it takes to build a high-functioning flight crew, her aviation analogies ring true, resonating with audiences in a meaningful way.
Fees & Deadlines



$499 - Full registration

with early-bird discount

. Includes all class sessions, conference materials, reception, three breakfasts, three lunches, and breaks with beverages/snacks. Deadline: May 5
$599 - Full registration without early bird discount. Deadline: May 19
$399 - Full registration for third and subsequent person(s) from the same institution. Deadline: May 19
Conference registrations will still be accepted after the May 19 deadline, but we will be unable to guarantee your place in a preferred class.
Cancellations
Cancellations will be accepted any time prior to and including May 24, 2023. No refunds will be given after this date. However, arrangements can be made to transfer your registration to another individual from your institution.
Billing
All conference fees will be included with your institution's regular monthly bill following the conclusion of the conference.
Questions
If you have any questions, please email Val Thurston or call him at (801) 429-2257.
Accommodations
Le Méridien and Element Salt Lake City Downtown
131 S 300 W, Salt Lake City, UT 84101
This is a brand-new Marriott "Two-in-One" property with shared meeting space but separate lobby locations in the building. Guest rooms have been blocked at both. All reservations need to be made by May 16, 2023, to get the special conference rates. Reservations after that date may be available at a higher rate. The group rate may be extended three days before and after the program dates, based on availability.
The hotel is a very short ride on Uber or Lyft from the airport, and parking is available for those who choose to drive or rent a car. Valet Parking: $30.00 per vehicle per night. Self-Parking: $25.00 per vehicle per night.
Guest accommodations are available for check-in at 3 p.m. on arrival day. Check-out time is 12 p.m. on departure day. The hotel room rates are also subject to tax.